Medusa
Game designed in 6 days for Weekly Game Jam #157. Theme: 'Vulnerable Invincible'
Upload screenshot of your best score!
The myhtological creature Medusa was believed to be invincible to the eyes of mortals, yet as all of the heroes, villians and gods in Greek mythology she was vulnerable.
Play as a priestess and save Medusa from the hateful greek civilians and soldiers.

WASD/Arrow/Joystick for moving.
K/Joystick Fire1 for attack.
P/Escape for pause.
Medusa will not harm you intentionally. Do not look at her while she is casting her petrifying look to the enemies!
Kill the shielded soldiers before medusa attack them because the shield will reflect the attack back to Medusa and kills her. The enemies will not pay attention to a priestess as they are rushing to Medusa.
Medusa needs to rest for a moment after her attack so do not rely on she killing all civilians, her eyes will not glow while she is not ready.
Game can be played with Joystick for best experience.
Earphones/Headset is recommended, soundtrack and sounds designed for the game.
Main menu is not designed for working in fullscreen, but the game looks pretty good in fullscreen mode.
The more civilians Medusa kills the higher the score....
Development and Programming: miguelsgp https://miguelsgp.itch.io/
Development and Art design: SinigangShake https://sinigangshake.itch.io/
Music & Sound design: FoxHyode https://foxhyode.itch.io/
Comments
Log in with itch.io to leave a comment.
I enjoyed the game! Cool music transitions and visual effects. The theme of the jam is well implemented. Congrats!

Nice game. Very cool art design too!
Ouch... I didn't pay attention and she petrified me! Really nice game.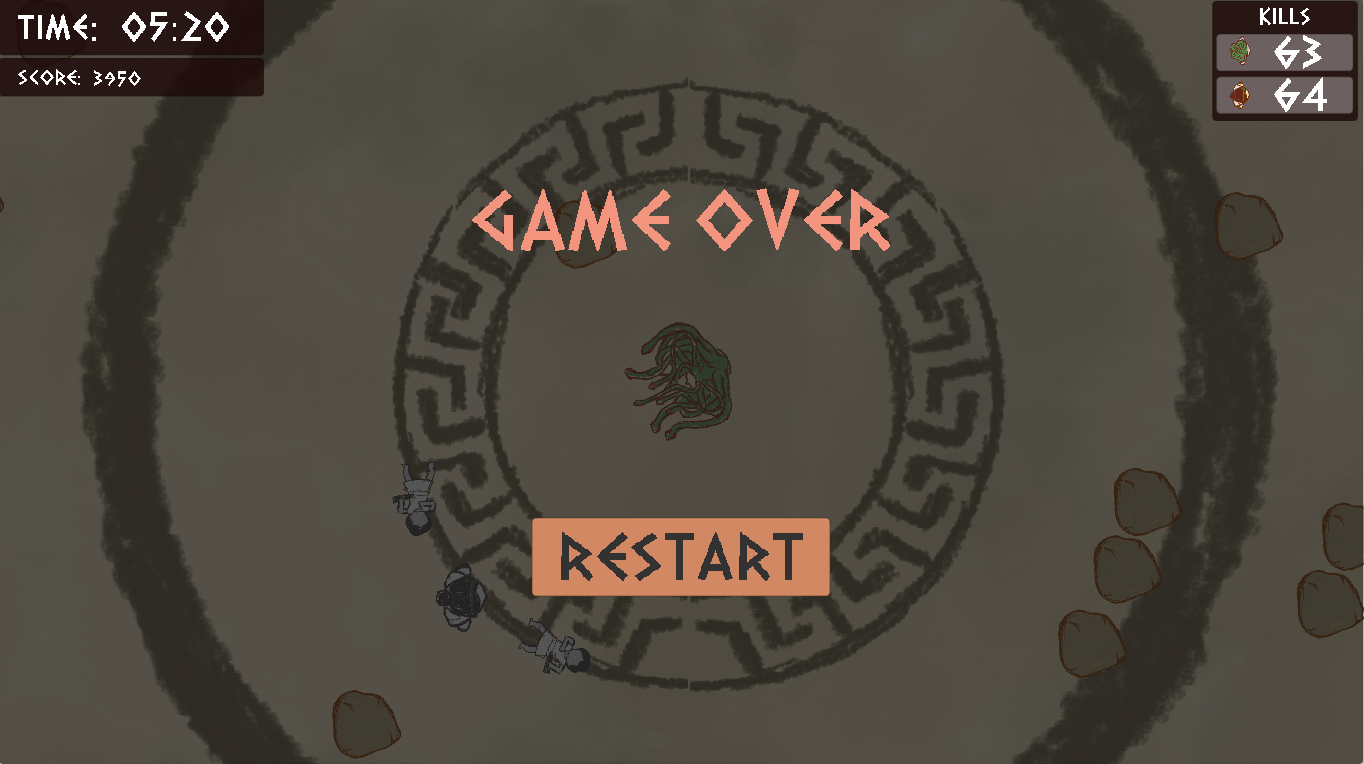 Really nice decision making when 2 or more soldier spawn, you have to kill the one closer to the medusa then run for the other.
Happy to have beaten the dev score!
This gameplay is really fluid and fun, and I liked the intro, adds a lot of story for a little game!

The strategy is to only go for the shield soldiers seems to do the trick, perhaps the number of soldiers should go up after ever X seconds!


Actually took me a while to get used to the mechanic. I am sure you can get better score if you leave the civilians to Medusa.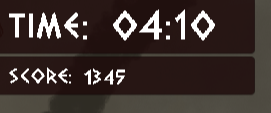 Nice mechanic, was easy to grasp, but that didn't stop me from dying a lot!
First times it is actually very hard, then after 3-4 times dying I think it goes too easy, I should throw 1000 soldiers at once!